You had a long day today, and now all you want to do is eat an edible and relax for the night. As you go through your stash you start to realize that it's actually almost empty. In reality, you don't want to get up, drive to a marijuana dispensary and you don't want to waste time waiting in lines. So, what are you going to do now? Turn on your computer, play your favourite tracks and visit XpressGrass.
XpressGrass is an online dispensary that ships and delivers some of the most affordable cannabis products available. Not only do they have amazing deals, but they also offer various products including concentrated shatter, tasty edibles, and highly potent flowers. Check out our Mix & Match section for exclusive deals on a combination of products. You can save at least 35% off on certain items. To learn more about the amazing savings we have to offer, continue reading.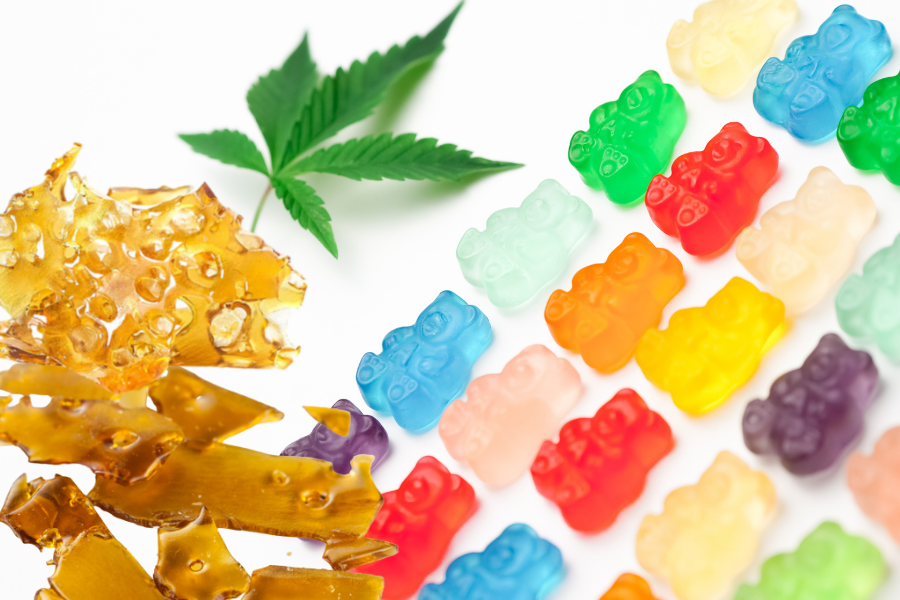 Marijuana Dispensary – Mix & Match Deals
9 Pack: Dames Gummies
Take advantage of this awesome deal and get 9 packs of gummy edibles for only $99! Choose from 15 different flavours including Blue Raspberry, Pina Colada, Cola and Orange Creamsicle. Each package contains 200mg of THC with 10 pieces per pack (1 piece equals 20mg). They taste great and hits strong, perfect for those who want a relaxed euphoric state. They're made with only the best quality THC cannabis oil. Give it a try and leave a review to tell us how you like them, and earn points while you're at it.
5 Pack: Lucky Extract Shatter
Buy 4 and get 1 free! This package deal allows you to get 5 grams of shatter in 6 different strains for just $99. Choose between Northern Lights, Train wreck, Jack Herer, Pink Kush, Red Congolese, and Maui Wowie. Experiment a little and try them all or if there's already one you liked previously, then get 5 of the same weed strains. The choice is up to you. This is great for those who like dabbing and smoking. You can even cook with it for a wonderful marijuana-infused meal. This offer is only available for a limited amount of time.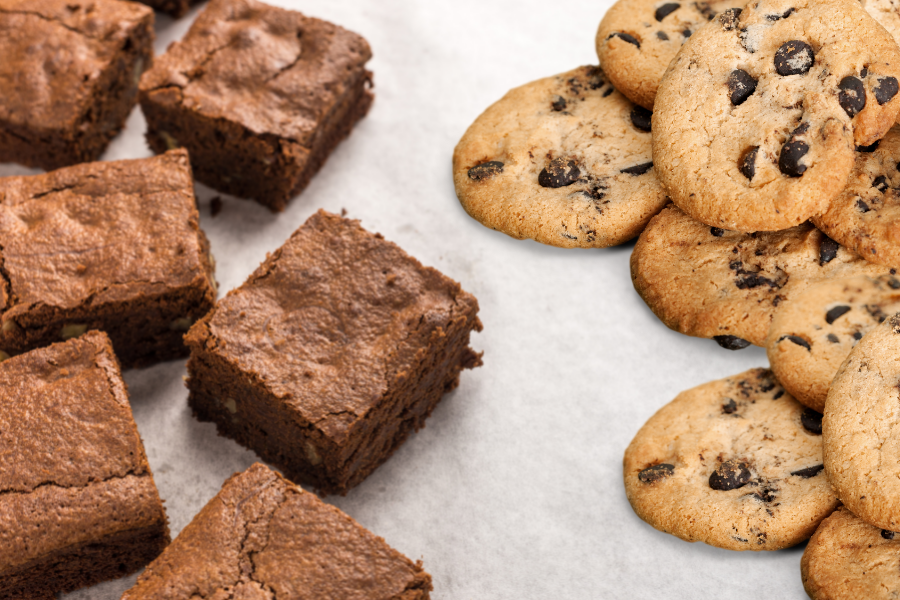 Marijuana Dispensary Weed Edibles
Chocolate Chip Cookies
Who doesn't enjoy the great classic taste of chocolate chip cookies? Well, these are freshly baked chocolate chip cookies with a twist of shatter. Each cookie is made with premium full-spectrum extract, and they contain 100mg of THC. Choose between Indica and Sativa. These cookies cause a sensation of enlightenment and provide a well-rounded high. Just be careful to store them away from children. Enjoy a light snack or dessert along with the euphoric high.
Shatter Brownies
Another delicious dessert to add to your cart. Check out these Euphoria Extractions' Shatter Brownies. They're freshly baked with delectable chocolate and premium full-spectrum extract. Each pack comes with 6 mini brownies, and you can pick between 60mg (10mg per brownie) or 240mg (40mg per brownie) of THC. They offer both Indica and Sativa options for those with a preference. Wait up to 2 hours before upping the dosage if you don't feel anything at first. Save yourself the trouble and the smell of making your own edible brownies and purchase these shatter brownies instead.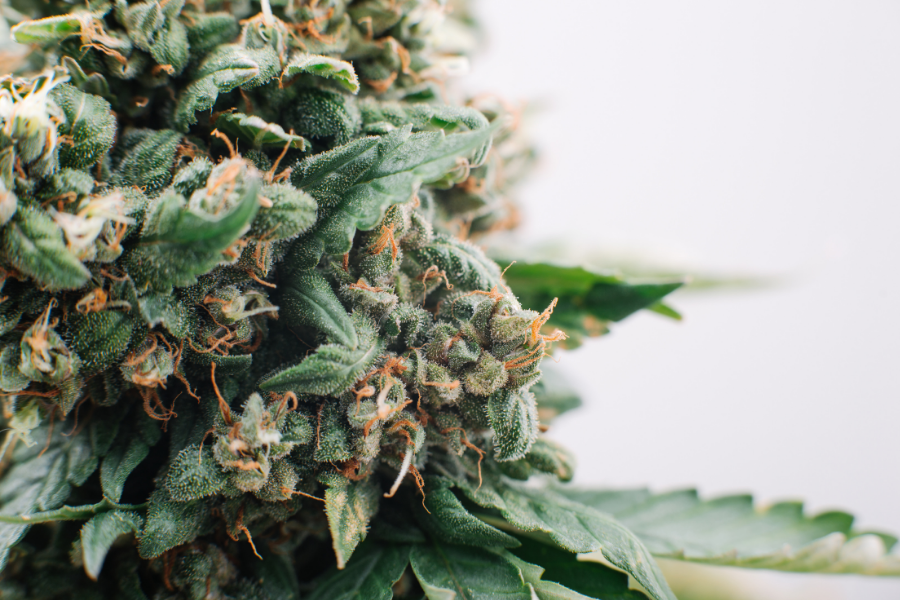 Weed Flower
Cake Pop
This flower is an Indica dominant hybrid made from Birthday Cake and Fire OG strains. Its aroma consists of dense forest with hints of sugar and pepper. When you inhale you get a sweet and fresh flower taste along with a touch of earth. It has an overall great flavour profile. At first, it provides a relaxing mellow high. Then it slowly becomes calming and appetite-stimulating. This weed flower is great for those who want to relax after a hard day or those who don't have much of an appetite during meal times. This is definitely an AAAA grade strain that you have to try.
Peyote Cookies
Another Indica-dominant AAA grade hybrid made from Peyote Purple and Cookies Kush strains. The flavour of this weed flower can be compared to the Sugar Crisp cereal with some creaminess to it. It packs quite an immediate punch with a long-lasting high. A sense of tranquillity washes over you followed by a heavy body effect. It also brings a feeling of joy and comfort. This strain is great for social gatherings, or for those working on creative tasks. It smokes evenly, tastes great, and provides an entertaining high. What's not to like about this strain?
Mystery Strain
Are you someone who likes to constantly try something new? Or maybe you haven't found your favourite weed strain yet. If either is the case, then you should give XpressGrass's affordable Mystery Strain a try. It's a fun way to discover numerous kinds of flowers varying in strengths, flavours and benefits. The Mystery Strain features some of our bestselling flowers. Select the amount you want, and you'll get either a Sativa, Indica or Hybrid strain. We also offer different grades of weed as well. In other words, this is a deal you definitely don't want to miss out on.
XpressGrass Marijuana Dispensary
Evidently, you'll never have to worry about running out of marijuana products again. We understand that sometimes people don't want to leave their homes, or commute in traffic and wait in long lines. That's why our online dispensary makes the whole process easily accessible. It's easy to place an order online. Verify your age, select a category and add whatever products you're interested in to your cart. Join our loyalty program to get exclusive updates on new product launches and exciting new deals. Creating an account with us will also get you $10 off your next order. We constantly launch new products like our $99 Ounces. New strains are released every month. We also provide a free shipping option when you include 3 cart add-ons to your purchase for less than $20. Make an account and visit XpressGrass today to view and purchase an assortment of products.