Canada legalized marijuana use only just a few years ago. Since 2018, cannabis stores and online dispensaries have grown in popularity like never before. Most marijuana dispensaries carry flowers, edibles, and extracts. To stand out from the rest, XpressGrass constantly launches new products with unique flavours, strains, and strength. Besides high-quality products, they also offer great deals for customers that buy weed online in Canada. Learn more about our amazing deals and exciting new products.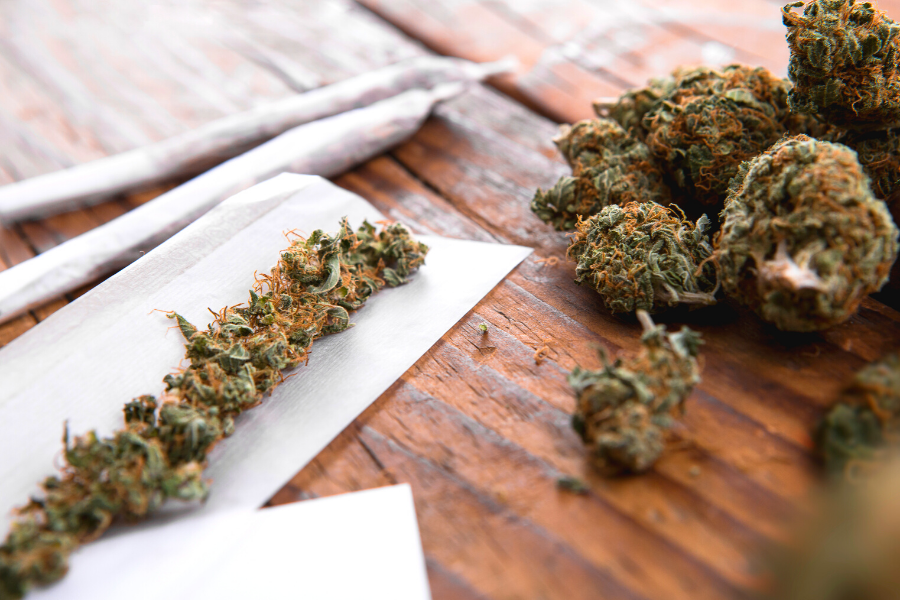 Pre-Rolls
Pre-rolls are great for many reasons. Simply take one out and light it up! Not only are they convenient, but there are also a lot of strains to choose from. You'll never need to roll another joint again. Let's take a look at some of the new strains we currently offer.  
Blackberry Breath:
This strain is a Meat Breath and Blackberry Kush hybrid that's mostly Sativa-based.  It has a nice berry and citrus aroma along with a hint of earthy flavours. It starts off with a euphoric high and then it becomes a nice relaxing but focused state. It's the perfect choice for those who prefer a steady high with stress and pain-relieving abilities.
Blue Fin Tuna:
Another hybrid strain bred from Tuna Kush and Blueberry. It's known for its pungent and robust aroma. It has a heavy but calming effect with a light hazy euphoric high.
Sugar Black Rose:
A cross between Critical Mass and Black Domina. This strain is an Indica based hybrid with some earthy musk. Sugar Black Rose has a sweet taste of fresh fruit and flowers. This strain is great for someone looking to relieve nausea, muscle pain and anxiety.  

Topicals
XpressGrass offers balms, salves and now…Bath Bombs! Topicals are great for people who don't want to ingest cannabis products but still enjoy the effects. Cannabis topicals can provide a number of benefits like pain relief, calming effects, stress relief and more depending on which balm you choose to purchase. Now, we want to introduce you to our new product; the Vida Bath Bombs.
Vida Bath Bombs:
Vida bath bombs are the perfect combination of aromatherapy and the effects of cannabis. These relaxing bath bombs have 100mg of THC and 50mg of CBD each. They are combined with a variety of essential oils that provide their own unique healing properties. Some of these healing properties include anti-inflammation from rosemary oil, lowering blood pressure from ylang-ylang oil, pain and stress relief from lavender oil. They offer 4 different bombs to choose from – Cocoa Butter, Glitter Bear, Chamomile Smile and Yoni. Enjoy a rejuvenating bathing experience with these new Vida Bath Bombs.  
Buy Weed Online Canada – XPRESSGRASS
Stay tuned for more product releases! XpressGrass constantly updates its inventory to give our local marijuana enthusiasts a chance to try assorted products. We provide shipping all throughout Canada and constantly have ongoing deals. Enjoy 35% off right now, on select products. The discount applies to many products varying from flowers, vape accessories, edibles and more. We can't wait for you to try our new releases. Don't forget about our rewarding point system; get more points to earn more rewards. Leave a comment below to let us know how you like the products. Visit XpressGrass today to experience our new strains and topicals.