If you've been searching for top-quality cannabis products, XpressGrass has exactly what you're looking for. We've got something for everyone! Whether you're a weed smoker, an edible consumer, or a topical user, we've got products in stock to meet all needs. For those who enjoy smoking marijuana, you know that quality, taste, and strain make all the difference. That's why XpressGrass only provides the best-crafted cannabis including AAAA grade weed. But what does that grade refer to?
Well, similar to grading beef, the grade determines the quality of the bud. If you've ever tried A5 Kobe beef, some of the finest quality beef, then you'll know it's nothing like the average steak cuts you'd purchase from local supermarkets. Just like how AAAA grade flowers can't be compared to the A grade strains you may have experienced before. However, what is AAAA grade weed and how does the grading system work? Today we'll elaborate on the different grades of weed and break down the grading system for you.
Cannabis Grading System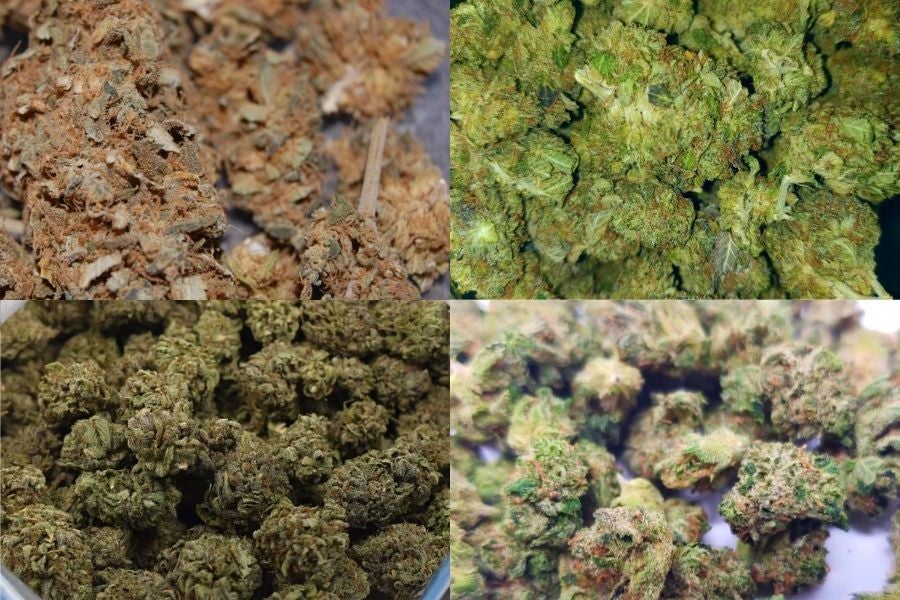 A Grade Weed (Low-Tier Weed)
Starting from the lowest grade, A grade cannabis is commonly referred to as "bad weed". Usually, it's the remnants of extracted flowers that were either harvested too early or treated poorly during the drying and curing process. These strains are capable of providing relaxing effects but could potentially cause some negative side effects due to remaining chemicals, pathogens or other impurities from the growing process. Side effects include dizziness, nausea, headaches and more. In terms of its appearance, A grade flowers are generally a darker off-green colour but on rare occasions can even be brown. The buds are cheap, light and airy, have low cannabinoid content and have small or damaged trichomes. Another dead giveaway is the taste of low-quality marijuana. Bad weed tastes musky, and weak like grass or dead foliage. You can really tell the difference before and after consumption.
AA Grade Weed (Low to Mid-Tier Weed)
AA grade is comparable to A grade weed but better. It's about the lowest grade most dispensaries will offer. AA Grade weed is common amongst those who are on a budget and frequently smoke. It's also a great option for people who want to make their own edibles. Occasionally, you can find a pretty decent AA strain but regardless, it won't have the additional perks or as much THC as other higher grade weed. AA grade flower is derived from lower cultivated cannabis and the colour varies in lighter dull shades of green with bits of orange and brown. The odour is less pungent, and the ash darkens while you smoke. Although it is a lower grade, it'll get the job done in terms of giving the desired euphoric effects. You get what you pay for when it comes to this grade.
AAA Grade Weed (Mid-Tier Weed)
AAA grade weed used to be considered the best, but due to advancements and new technology that's not the case anymore. This grade is potent and has considerable amounts of THC. It's reasonably priced and the most common grade of marijuana you can find online or in stores. Triple A buds should be spongey, sometimes sticky but still dry enough to snap when it's being broken apart. This grade offers a variety of flavourful profiles and aromas depending on the strain. It should not smell mold-like but earthy and floral instead. Triple A grade cannabis should consistently provide a quick onset time along with a smooth high that's not too overbearing. It's definitely the go-to strain to meet most of your needs. Try XpressGrass's Best Buddy Mix & Match Pack to experience a variety of AAA-grade weed.
AAAA Grade Weed (High-Tier Weed)
AAAA grade weed is the best quality cannabis that's currently available in the market. This grade does costs more overall but it's totally worth it. It tops all other grades in odour, flavour, appearance and potency. They have increased levels of THC and or CBD along with higher terpenoid content. The buds are dense, vibrant green in colour with bits of orange and purple. You'll get a wide range of strong flavours and aromas when you smoke AAAA grade weed. The smell should be pungent but pleasant and shouldn't have any unintended notes of mold or musk. The ash produced will be a lighter colour —  the better the strain the lighter the ash. Give our AAAA Craft Cannabis — Octane a try to indulge in some fine quality cannabis.
Grading Cannabis – What Determines the Difference?
Besides basing the grade of weed on CBD or THC levels, there are other factors to consider that will determine the grade. These factors consist of:
Flower Structure – the appearance and structure of the buds
Trichome Density – how many hair-like structures (trichomes) are found on the buds
Trim – the post-harvest process: the better the trim the better the quality
Terpene Profile – determining how strong the aroma is, and how terpene interacts with other chemical compounds to create the desired effects
Growing Process – Was the plant harvested correctly, and were chemicals used
Burn & Ash Colour – The higher the quality the whiter the ash, the lower the quality the darker the ash
Flavour & Effects – How distinct the flavour is and how well are the effects due to phytochemical levels.
For AAAA grade weed to be categorized as the highest grade, the strains will have to meet the highest standards in all these factors.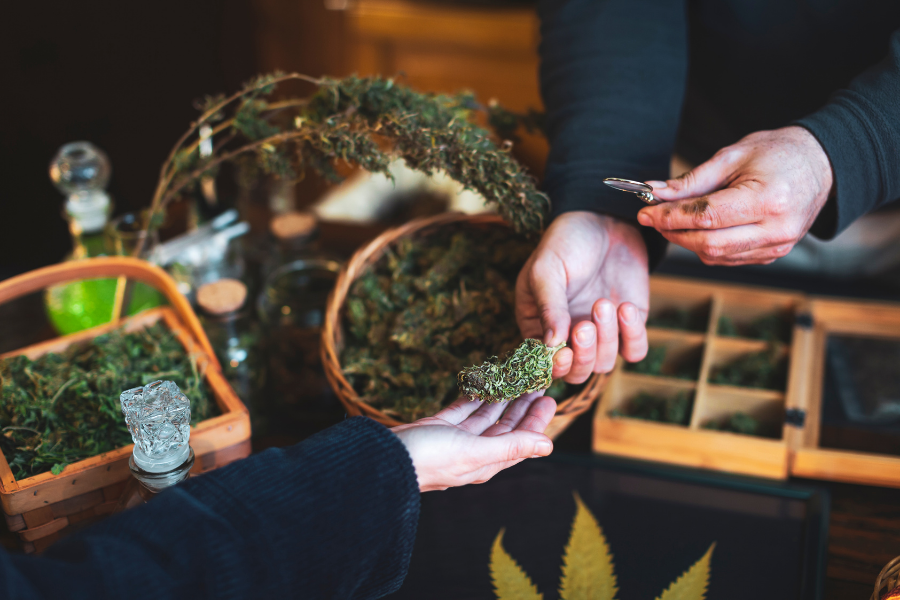 AAAA Grade Weed | XpressGrass
Now that you understand the different grades of weed and how cannabis is graded, you should definitely consider trying some of the AAAA grade weed we have to offer. Quad A grade cannabis such as our AAAA Craft Cannabis — Animal Face is crafted from the best growers of British Columbia. All of our high-quality marijuana flowers are only offered in extremely limited quantities for maximum freshness. So, get some for yourself today before they're all gone! Give it a try and let us know what you think. Leaving reviews earns you more money-saving points once you've created an account.
We are also known as the "House of the $99 Ounces", so check back every week for deals on your favourite strains. We provide new strains every month so stay tuned for more surprises to come. However, if smoking isn't your preferred method of consumption, we also have a variety of edibles and concentrates on sale right now in our Mix & Match and Deals Bin. Affordable quality is our goal, and we work very hard every day to provide you with the best quality cannabis products at the most affordable prices. Shop at XpressGrass today to take advantage of our perks and benefits.